Over the past few years, fentanyl-laced drugs have gained immense limelight for all negative reasons, including drug overdose among Americans. At the same time, cannabis has become much more mainstream, with 37 U.S. states legalizing it for medical benefits. This has led to many false stories and rumors about fentanyl-laced cannabis gaining momentum. 
As a result, multiple cannabis consumers are backing away from cannabis, afraid of coming across such laced products. However, many of the tales that are in circulation are based on false speculations. 
It's high time to separate fact from fiction. Before we debunk some of the popular myths associated with fentanyl-laced cannabis, Online Medical Card has explained the meaning and risks of fentanyl. 
An Overview of Fentanyl
Fentanyl is one of the most common potent opioids that is legal to use under the guidance of a medical expert. However, many people use fentanyl illegally which can increase the chances of drug overdose and can wreak havoc on your mental and physical health. 
Fentanyl is extremely potent and 100 times stronger than morphine. Even a small dose can pose fatal risks to your health and can be responsible for a person's death.
In fact, you will be surprised to know that more than 150 people die daily from overdoses due to potent opioids like fentanyl. 
This is the reason why several social media and news channels warn about the use of fentanyl-laced drugs. Lacing drugs with fentanyl can result in harmful side effects like:
Breathing issues

Delusion

Dizziness

Slow heart rate 

Sleepiness

Constipation
Apart from that, it can boost the chances of drug addiction and can result in opioid withdrawal symptoms like anxiety, depression, and insomnia to name a few. While facts do exist, there are some myths about fentanyl-laced cannabis circulating around. But what is fact and what is fiction? Let's find out!
Debunking Common Myths About Fentanyl-Laced Cannabis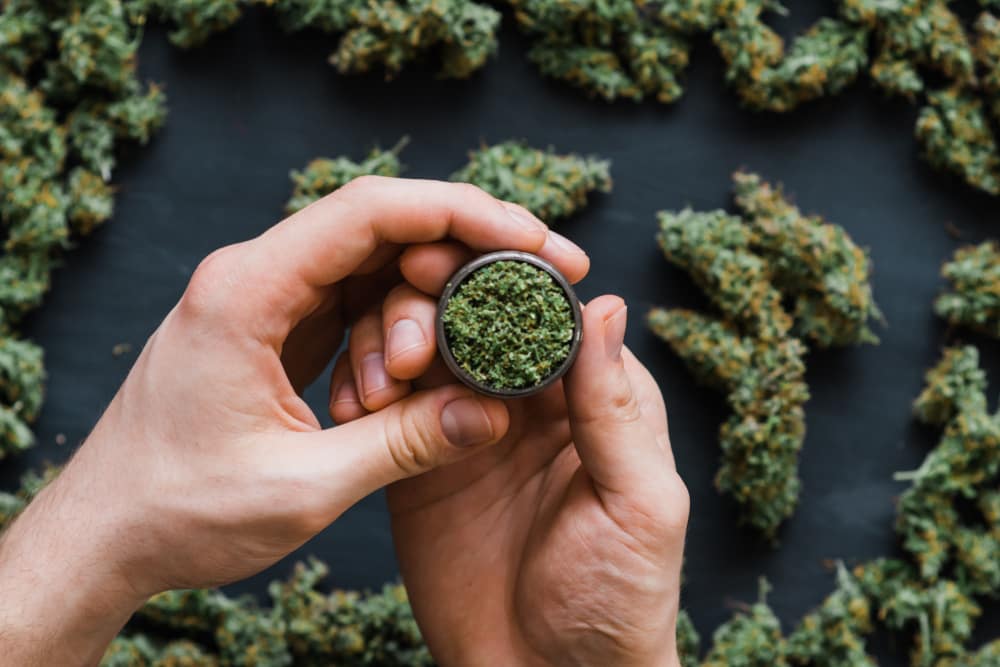 Continue reading the blog to learn about common myths regarding fentanyl-laced cannabis.
Myth 1 – Fentanyl-Laced Cannabis Causes Fatalities
While it's true that fentanyl overdose can result in widespread fatalities, there is no relevant evidence that validates that fentanyl-laced cannabis does the same. 
As per Dr. Lawrence Weinstein, the CMO at American Addiction Center, "Overdoses overall are on the rise, and not only opiate overdoses are high in 2021, but also methamphetamine and cocaine overdoses are on the rise. Fentanyl is, unfortunately, a big part of this." 
While fentanyl overdose is one of the major reasons for the alarming rise in fatalities, it is hard to say whether fentanyl-laced cannabis is an important part of this or not.
Myth 2 – Drug Dealers Lace Cannabis With Fentanyl to Cause Dependency
Many social media and news channels claim that drug dealers lace cannabis and other drugs with fentanyl to make people drug-dependent or to cause drug addiction. 
Though fentanyl is found in some street drugs, like crack cocaine, there is no strong evidence that confirms the drug's presence in marijuana.
As per Ontario Harm Reduction Network (OHRN), no laboratory-confirmed cases of fentanyl-laced cannabis have been reported so far. According to OHR, "Fentanyl has a high-profit margin, whereas marijuana has a low-profit margin. In other words, lacing marijuana with fentanyl wouldn't make financial sense." 
Furthermore, Dr. Lawrence Weinstein states, "The idea they would enhance dependency does not hold water because of the lethality of [fentanyl]. That's truly a myth."
From the above information, it is quite clear that drug dealers don't lace cannabis with fentanyl to push customers to develop drug addiction. 
Myth 3 – Testing Positive For Fentanyl & Marijuana Means You Consumed Fentanyl-Laced Cannabis
Many people believe that if a person tests positive for both fentanyl and marijuana, it means they have consumed fentanyl-laced cannabis. However, this is not true. 
As per the OHRN, cross-contamination of fentanyl and marijuana can be due to the residue from a bag or surface. Therefore, it is not necessary that you have consumed fentanyl-laced weed if you have tested positive for both fentanyl and marijuana.
As per Dr. Lawrence Weinstein, "It is more likely that that person also may test positive for other substances for fentanyl. [Fentanyl] is much more prevalent to be used in cutting opioids. It doesn't mean that other substances cannot be laced with fentanyl, but based on frequency and likelihood, it is most likely other substances that one would need to be tested for."
Also Read: Busting the Most Common Myths About Marijuana
How to Avoid Fentanyl-Laced Cannabis?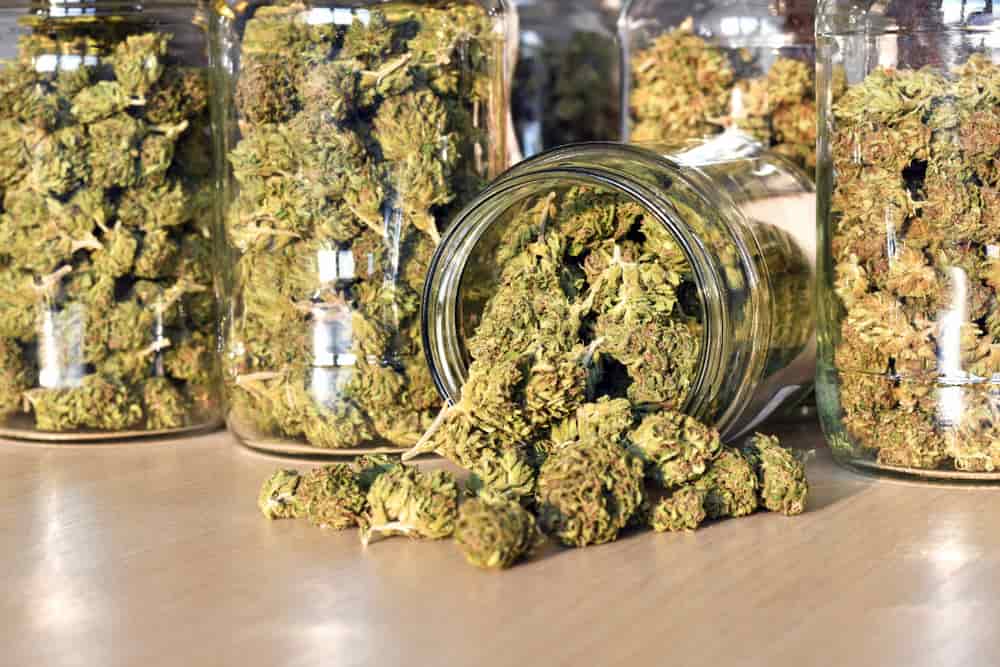 Whether or not fentanyl is found in cannabis is still a matter of debate. The possibility of cannabis being laced with fentanyl is very low. However, some of the ways to avoid the chances of consuming fentanyl-laced cannabis are:
Purchase cannabis from an authentic and licensed dispensary.

Use cannabis only if it is legal to use in your home state. 

Avoid using drugs alone in case you bought from a new provider for the first time.
However, in case you are buying cannabis from an illicit market, there is a high chance of cross-contamination. Moreover, if drug dealers are handling cannabis in the same location they handle fentanyl, there is a risk of cannabis contamination. 
Also Read: 5 Myths About THC Detoxification Debunked
Let's Wrap Up
Hopefully, most of the myths are debunked. Above all, the best way to avoid fentanyl-laced cannabis is to buy cannabis products from legal dispensaries. To check the authenticity of products, you can ask the dispensary for a certificate of analysis for your product. 
Fentanyl-laced drugs are a severe issue, so make sure to buy legal cannabis that is regulated and tested to guarantee its safety. As long as you are buying your cannabis legally, there is no need to worry. Above all, fentanyl is more expensive than cannabis. So there is the least chance of lacing cannabis with fentanyl.