From pancakes to brownies, and beverages, marijuana is used to make a lot of cannabis-infused food items. Of all, marijuana tea is one of the healthiest cannabis products that can help you experience desired effects.
Whether you want to feel relaxed after a long tiring day or want to improve your mental health condition, marijuana tea works wonder for your overall well-being.
In this blog, Online Medical Card has explained various recipes to make a perfect cup of marijuana tea.
Marijuana Tea Recipes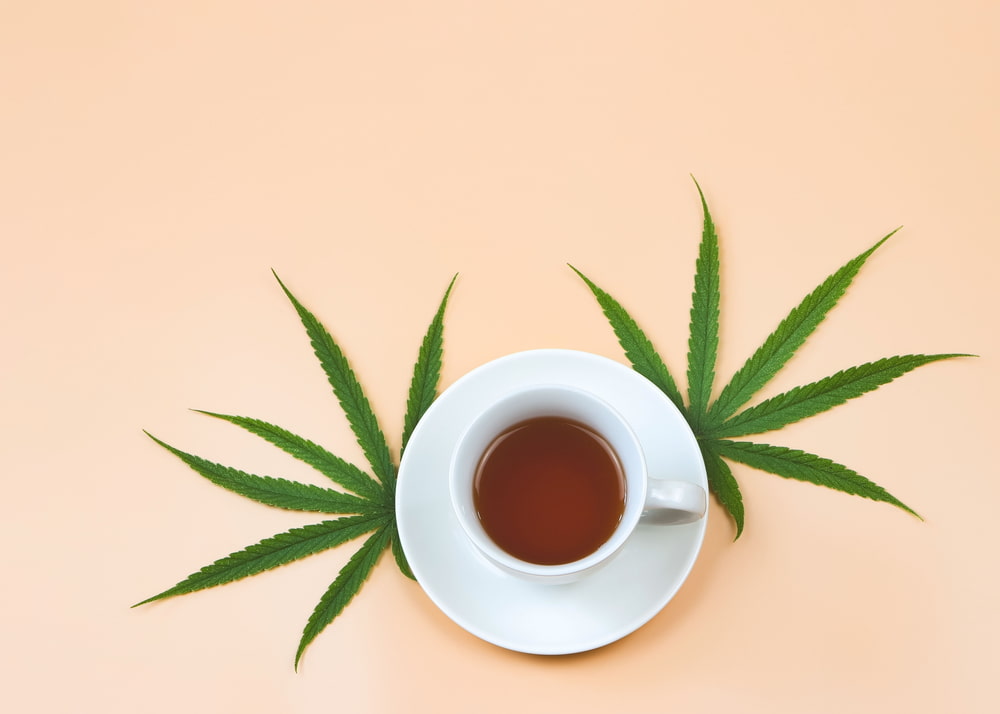 You can't just put some marijuana and sugar in hot boiling water, call it a perfect cuppa. You need to follow a proper procedure to make expert-level marijuana tea.
You can use different parts of the marijuana plant like stem and flowers to make a perfect cup of herbal tea.
Using Marijuana Flower
When it comes to using marijuana flowers to make tea, the first step of course is to decarboxylate your cannabis flowers. To people's knowledge, it is the process to convert THCA into THC to experience relaxation effects. In other words, cannabis decarboxylation is the way to remove extra carbon atoms from the compounds in your marijuana. Once that is done, gather the right ingredients and start preparing the tea.
Ingredients
Cannabis flower of your choice
Unsalted butter or coconut oil
Teabag of your choice
Water
Strainer
Additional ingredients like milk, sugar, and honey
Steps to Follow
Chop the cannabis flower in such a way that plant matter can easily be caught in a strainer.
Add 1 tablespoon of butter or coconut oil into hot boiling water and wait till it completely dissolves.
Add decarboxylated cannabis flower into the boiling pan and turn the temperature slightly down.
Allow this mix to simmer for 15 minutes.
Strain the mixture into a cup and put your teabag of the desired flavor like mint or lemon, and stir well.
Remove the tea bag and add honey or sugar for taste, and enjoy the infusion!
Using Marijuana Stem
The marijuana stem is another important part that can help you to experience the desired effects of this herbal plant.
Ingredients
Weed stem
Butter or coconut oil
Tea bag of your choice
Steps to Follow
Just like flowers, the first step is to decarboxylate your cannabis stem.
Grind the cannabis stem in such a way that plant matter can easily be caught in a strainer.
Add 1 tablespoon of butter or coconut oil into hot boiling water and wait till it completely dissolves.
Add the stems along with your tea of choice in a tea infuser.
Steep the infuser in hot water for at least 10 minutes. You can also steep the tea and stems in separate infusers to avoid unpleasant stemmy flavor.
Strain the mixture into a cup and add honey or sugar for taste.
Marijuana flower tea is a better option to experience the therapeutic and long-lasting effects of this natural herb.
Also Read: Cooking With Cannabis: 7 Essential Tips For Perfect Edibles
Health Benefits of Cannabis Tea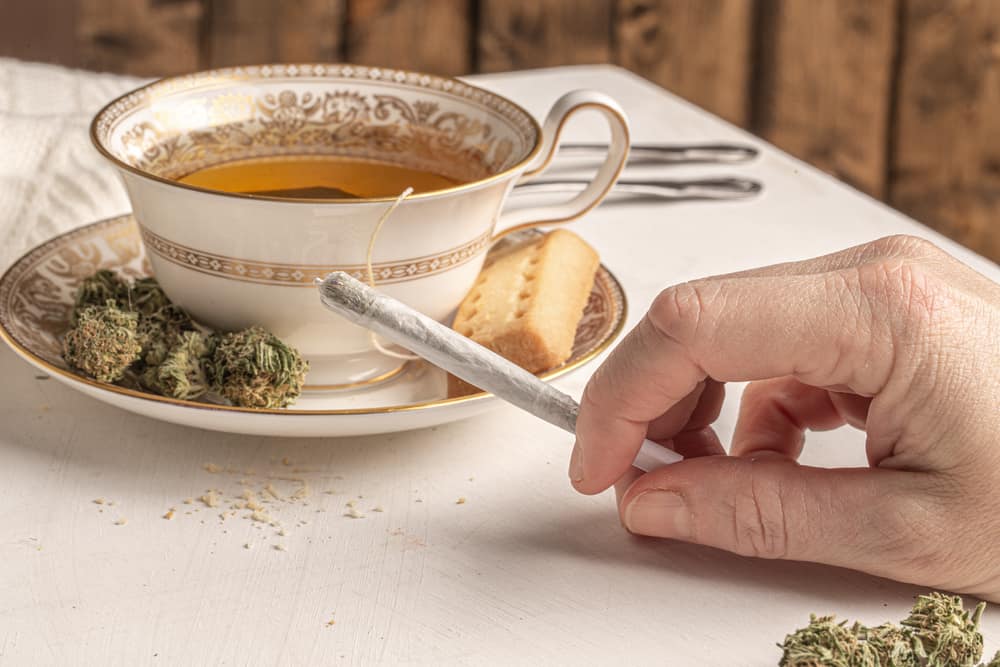 Over the last few years, cannabis-infused products are gaining immense popularity for being the best alternative to treat several medical conditions. And this rings true in the case of marijuana tea also. Loaded with vital minerals, vitamins, and antioxidants, marijuana tea can be the perfect addition to your breakfast, lunch, or dinner.
Keep reading the blog to know the health benefits of cannabis tea.
Alleviates Chronic Pain
Cannabinoids such as THC and CBD present in cannabis may help patients struggling with chronic pain due to multiple sclerosis, cancer, AIDS, etc.
Moreover, marijuana tea is safe, non-addictive, and hangover-free herbal remedy that poses no withdrawal symptoms to patients.
Reduces Inflammation
Cannabinoids are rich in anti-inflammatory properties. So incorporating marijuana into your regular diet can help you ease inflammation associated with multiple sclerosis, inflammatory bowel disease, and lupus.
Lowers Anxiety
Patients experiencing chronic pain often feel anxious and stressed over a period of time. Cannabinoids are known to be the active component that can help patients reduce anxiety and feel better.
A brew of cannabis tea is more than enough to help you feel relaxed, soothing, and stress-free.
Uplifts Mood
Smoking and vaping cannabis offer mind-altering effects and can help you uplift your mood. However, they are unhealthy ways to consume marijuana and can wreak havoc on your overall health. On the contrary, having cannabis-infused tea can charge up your mood and ease symptoms like depression and anxiety.
How Much Marijuana Is Needed To Make Tea?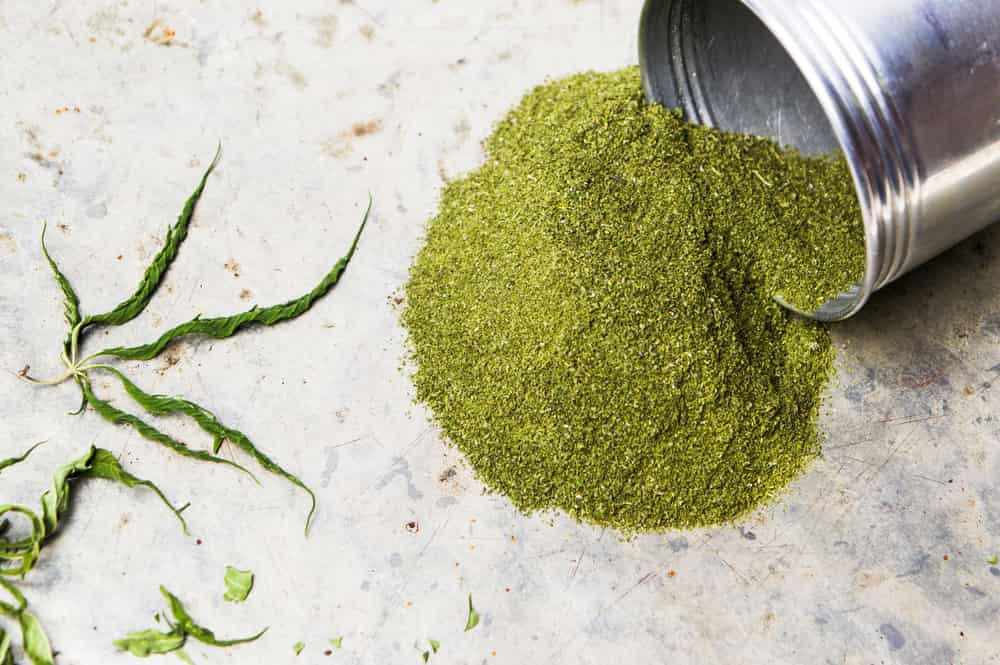 Well, there is no exact answer to this. The amount of marijuana required to prepare tea depends on the following factors
Which part of the marijuana plant you are using to make tea, whether stem or flower
The quantity you want to make
Effects you want to experience
How intense do you want your tea to be
For instance, 1 gram of cannabis flower will be enough to experience the desired effects.
Can Marijuana Tea Make Me Feel High?
Again, this depends on the quantity of cannabis flower or stem you are using to make cannabis-infused tea. More the quantity, the more the euphoric effects. Furthermore, the process to prepare tea also matters.
Marijuana tea can make you feel high if prepared the right way. Therefore, it is important to decarboxylate cannabis to experience the euphoric, medicinal, and intoxicating effects.
Also Read: How To Recover From Cannabis Edibles?
Let's Wrap Up
Whether you call it marijuana tea or cannabis tea, no matter the name, this magical tea is more effective, beneficial, healthy, and useful than smoking and vaping.
This tea, when prepared correctly is a simple, hangover-free, and soothing way to consume marijuana. However, before making cannabis-infused tea, make sure to check your state's laws and policies regarding marijuana usage. Above all, we wish you a happy and great tea party!