Finding a doctor in New York for a medical marijuana consultation is incredibly simple with Online Medical Card. The entire process takes little time from start to finish. After registering with us, you will be guided through a step-by-step process to complete an evaluation with a licensed doctor. After the evaluation, the doctor will approve or deny your request for a medical marijuana recommendation. You will receive an email with the doctor's recommendation the same day if approved. We also offer physical medical marijuana cards for New York (The fee is separate from the doctors' consultation fee).
Online Medical Card offers its services to states with a medical marijuana program. You must go to their website, register, and fill out a few simple forms. Your medical history and other information are used to determine if you're eligible for medical marijuana. Once your evaluation is completed, the doctor will review your information and either approve or deny your request for a medical marijuana recommendation.
Step 1 Residents of New York can Consult online or by phone for a Medical Marijuana Card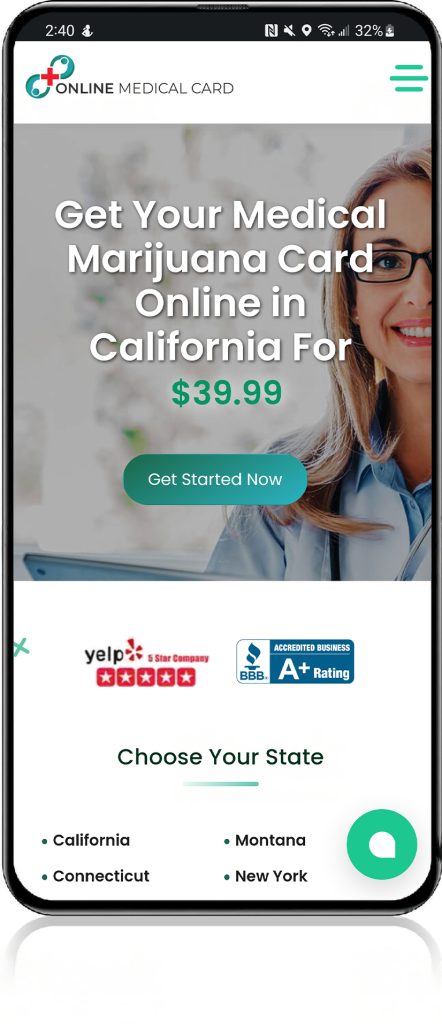 Our acclaimed online platform links you with medical marijuana practitioners in New York. It requires a single payment of $149.00 for each application or renewal. If you fulfill the requirements, you can get approved fast from doctors on the same day. We guarantee the assurance that if you are not approved, you will get a refund. The money-backed guarantee allows you to go through our consultation process knowing that you will be refunded if you do not get approved. First, you need to get a doctor's recommendation for a New York medical cannabis card.
Step 2 Register with the New York Medical Cannabis Program Online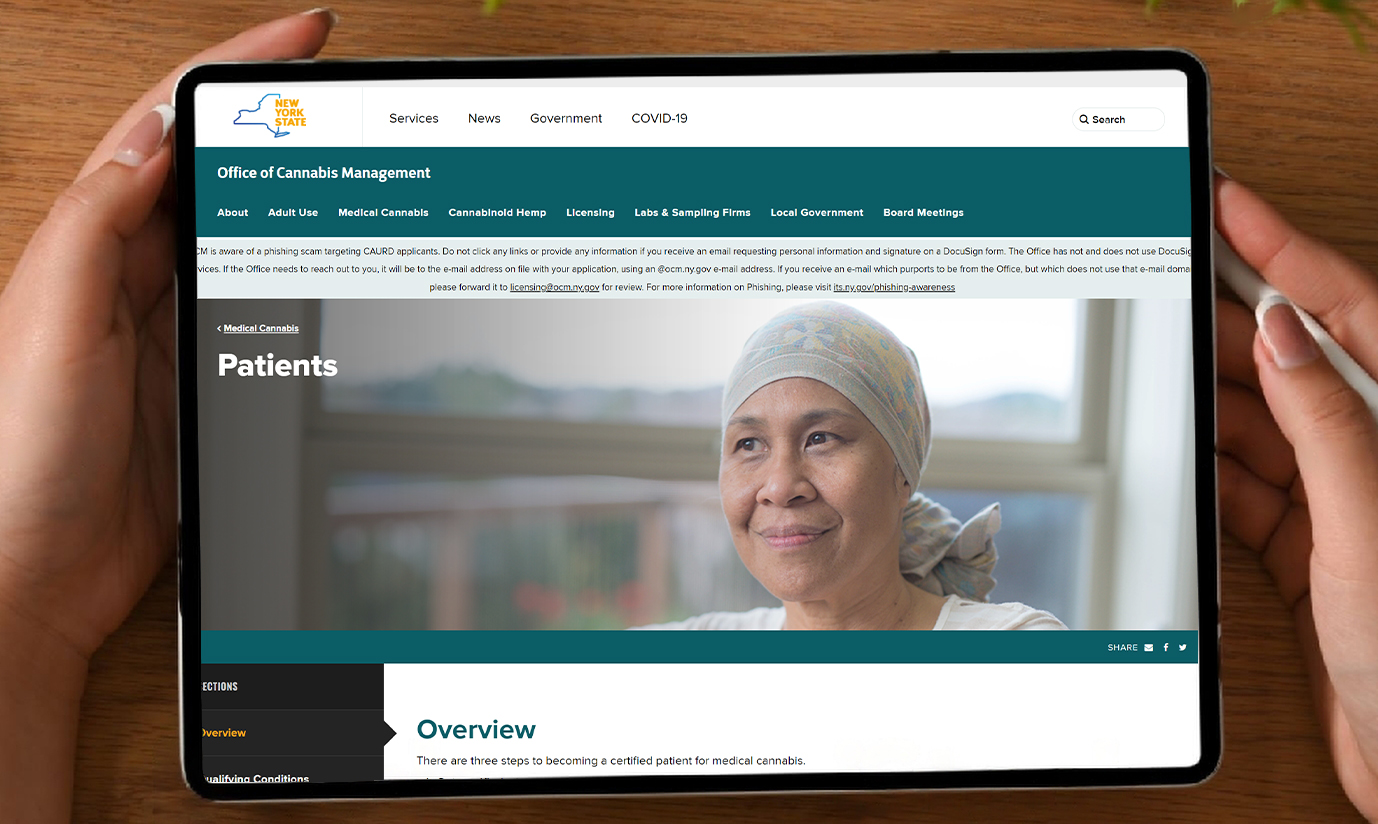 To register in New York for medical cannabis, the first step is to obtain a certification from a state-approved healthcare practitioner. This certification must be renewed annually. Once you have the certification, you can apply for a medical cannabis registration card from the New York State Department of Health. The application must be completed online and can take up to two weeks to process. Once approved, you will receive a registration card in the mail, which must be presented to a dispensary to purchase medical cannabis products.
Step 3 Verify Medical Cannabis Card With Dispensaries in New York 
The next step is important and requires proving your active medical cannabis card to a medical dispensary in New York.
Finding medical marijuana dispensaries in New York is easy with the help of the website https://cannabis.ny.gov/dispensing-facilities. This website provides a comprehensive list of all licensed dispensaries in the state of New York, with information about each one, including their address and contact information. 
Step 4 Learn The Cannabis Laws in New York
Medical cannabis has been legal in New York since 2014, and for recreational use, it became legal in 2021. Learn about the possession and cultivation laws. Currently, medical cannabis plants in New York can grow up to 6 plants, which allows for 3 flowering and 3 vegetating. 
Medical Cannabis Possession Laws in NY
The updated legislation has broadened the criteria for medical cannabis use, increased the maximum number of caregivers per patient, extended the length of prescriptions to a maximum of 60 days (previously 30 days), and legalized the purchase of smokable cannabis products from medical cannabis dispensaries.
Recreational Cannabis Possession Laws in NY
Adults in New York can now legally possess a maximum of three ounces of cannabis, and up to 24 grams of THC concentrates for personal use. Smoking cannabis is allowed in the same designated areas where smoking tobacco is permitted, such as bars, restaurants, and outdoor areas. Vaping cannabis is considered the same as smoking and should be done in the same areas, or in a private area. It's important not to smoke cannabis in a public area where it can disturb people, which will result in a fine. The decriminalization of cannabis in New York has allowed for an economic boom, and much safer cannabis products being sold in the state.
Marijuana Card Renewal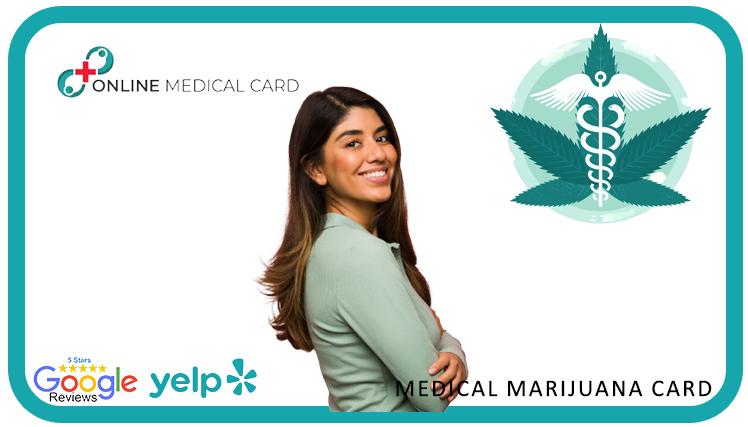 In New York, medical marijuana cards must be renewed every year. Renewing a medical marijuana card is similar to obtaining a new one. The New York State's medical marijuana program will send a renewal notification to patients before their card expires. To renew your medical marijuana card, you must:
Utilize our services for a quick and secure appointment with a licensed New York physician from Online Medical Card. Discuss your ongoing need to use medical marijuana to treat your qualifying medical condition.

Receive a written certification from the marijuana doctor stating your need for continued treatment with medical cannabis.

Submit the completed medical certification and the renewal application through the New York Medical Marijuana Program's online portal.

The New York Department of Health will review your application and after approval, send you a new medical marijuana card in the mail. In New York, you can only purchase medical marijuana from a registered organization with a valid cannabis card.
About us
When we first started out, our goal was to make medical marijuana consultations more accessible to cannabis patients. We wanted to provide an easy and convenient way for them to get the care they need. So we developed our service to connect local doctors to patients, so they could get the medical marijuana consultations they needed.
As more and more patients started taking advantage of our service, our reputation grew. Our reviews on Google are overwhelmingly positive, and we soon became one of the top-used services in the USA for medical marijuana doctor consultations.
We have since expanded our services online. We have connected to a larger network of doctors, giving more and more patients access to medical marijuana. To date, we have helped over 50,000 patients, and counting, in getting access to medical cannabis. The entire process is straightforward to use, either online or via video call. We are proud of our work and are committed to providing quality medical marijuana consultations to all who need it.